In the framework of the Idea Camp 2017, the City of Madrid, the European Cultural Foundation and the Connected Action for the Commons are organizing the Innovative City Development meeting with municipal and city officials who are working in a progressive approach on cultural and urban related issues, using participatory methods. On March 2nd and 3rd attendees from Poland, Spain, Greece, Moldova will co-exchange about the city as commons and also meet with the Idea Makers.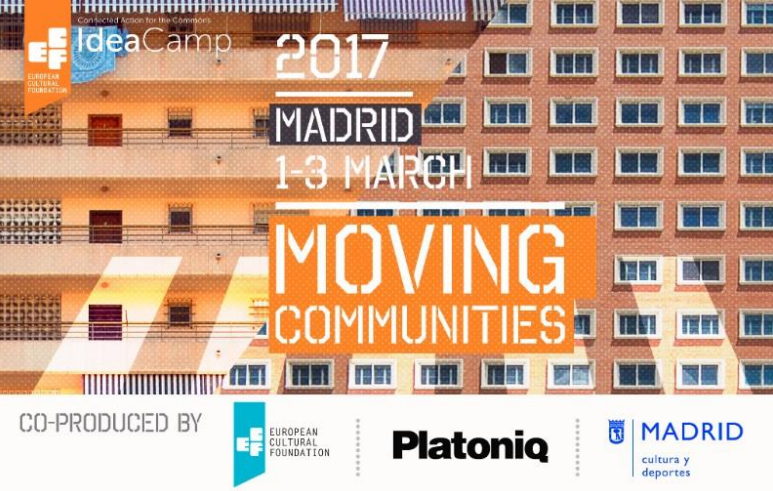 The meeting will have two fundamental goals:
To facilitate co-exchange and learning about the city as commons through presentation of practices and experiences
To engage the participants to broaden knowledge on both activists' and institutions' approach to city space and its problems.
Connected Action for the Commons will contextualize the meeting: it is a network and an action research program working mainly on topics linked to the commons such as public spaces, culture and democracy. It is in the process of co-developing and exchanging expertise as a network and engaging its local communities.
Christian Iaione, LabGov's co-founder, will attend the meeting and facilitate the majority of the sessions.
Further information about the Idea Camp 2017 is available here: http://www.culturalfoundation.eu/connected-action/