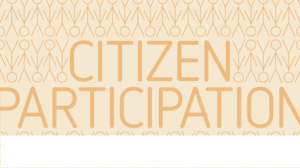 "Forum PA" is an agency which aim to offer an opportunity for Public Administrations, firms, enterprises, researchers and civil society organised to discuss in a three-day event. The goal is to stimulate a dialog and an exchange of best practices for the governance of territories, with a particular eye to the use of the so-called "open data".
The Data Academy took place from October 14 to October 16 2016 in Bologna, during the Smart City Exhibition – Citizen Data Festival 2015 organised by FORUM PA in partnership with experts on open data. The event was organised in session of 50' each. The main goal was to spread skills and tools for the use of open data in order to plan new services, goods and generate new value in local dimension. Every session was recorded and is now available on the FORUM PA YouTube page. One of these sessions, titled "Open data and civic engagement: formare cittadini attivi", was dedicated to the analysis of the potential of open data in regards to the active participation of citizens on "public affairs". The focus was on the so-called civil engagement: training active citizens on the field and in schools. The involvement of civil society is important: the combination of open data and the participation of citizens on the governance of territories and resources has a huge and positive potential. Open data could be useful for people working with issues of public interest, such as the fight against organized crime, the monitoring of social assistance services and the managing of public spaces. The following people took part in the discussion: Chiara Ciociola  – ASOC – A Scuola di Open Coesione e Flavia Marzano – Stati Generali dell'Innovazione; Andrea Borruso, Gianluca De Martino, Andrea Nelson Mauro – Confiscati Bene , Carlo Giovannella – ISiM Garage Università Tor Vergata di Roma e Giuliana Bonello; CSI Piemonte, Ilaria Vitellio, MappiNA.
The event was organized in partnership with ASOC – A Scuola di Open Coesione, Confiscati Bene, CIRSFID – Università di Bologna, DataNinja, Fondazione Bruno Kessler, ISIM_Garage – Università Tor Vergata di Roma, IWA Italia, MappiNA, NEFULA, Open Data Lazio, Open Puglia, Open Data Sicilia, Open Street Map, WISTER – Women for Smart and Intelligent Territories.
_____________________________________________________
"OPEN DATA AND CIVIC ENGAGEMENT: FORMARE CITTADINI ATTIVI – FPA DATA ACADEMY"
Dal 14 al 16 ottobre 2016 ha avuto luogo a Bologna, in occasione di Smart City Exhibition – Citizen Data Festival 2015, la Data Academy, organizzata da Forum PA con il supporto di numerosi partner interessati o impegnati nella gestione degli open data. L'evento organizzato in sessioni di 50 minuti ciascuna è ora disponibiile nella pagina YouTube di Forum PA dove potete ora trovare anche la registrazione della sessione dedicata a "Open data and civic engagement: formare cittadini attivi".